We are here to provide training courses and apprenticeships that are designed to help you succeed.
The Team here at Dianthas Ltd
Mandy Connick
After starting my career within catering and obtaining a position of head cook in a council run home in Liverpool, is where I found my passion for individualised high quality care and support that was 36 years ago - oh my, doesn't time fly. Throughout that time I have worked in most roles within social care, from support, senior, care manager and training manager. All of which supported me to understand how complex, technical, clinical and emotionally charged social care can be. Throughout all roles I have been extremely lucky to have managers who saw potential and supported me to be the best I can be and obtain many recognised qualifications which developed my wonderful career in social care. Working with individuals during some of their darkest days whilst supporting them to have their best life and retain as much independence as possible is highly skilled. Contrary to belief social care is highly professional. After many years of listening to Government and societies perception of social care as low skill low pay, I sought to change the world – well one highly qualified and professional social care worker at a time. Eventually, society will know social care requires a highly skilled workforce who are professional, after all a workforce of 1.53 million cannot be wrong.
Lynne Holmes
My background is in Learning Disability Services. I have worked in support, management and training roles in a wide range of settings. As the manager of a residential service for people with profound learning and communication needs, I quickly became aware of the impact that effective training and development for staff can make to the quality of service and outcomes for residents. I joined the FE and Skills sector in 2001 as a Tutor/ Assessor on several Health and Social Care vocational programmes, where I supported a team of trainers and assessors to offer high quality training and development to local health and social care employers. I joined the Quality Assurance Team here at Dianthas in October 2018 and have discovered the personal and professional benefits of working with a small, dedicated team. With a small team of like-minded individuals, it is perhaps easier to ensure inclusivity and encourage ownership than in a larger organisation.
Leah-Jane Foster
I started working for Dianthas in 2013 as the Administrator. During my time at Dianthas I have completed numerous training courses including; Level 3 Diploma in Accounting, Level 3 Assessing Vocational Achievement and Level 4 in Business Administration. Completing this training gave me the opportunity to further my skills and help the company expand where I was promoted to Administration Officer. I have a very versatile role within the company, some of my tasks include bookkeeping, payroll, HR, Business Administration assessor, managing the information systems, ensuring all apprentices are eligible for funding and general administration duties. In my spare time I enjoy competing and teaching majorettes, I started majorettes when I was 4 years old. I also enjoy spending time with my friends, family and my dog.
Katie Miller
I joined Dianthas in February 2016 as an administrative assistant. My role is to support the Development Manager and our Vocational Coaches so that they can complete their duties efficiently, effectively and have the tools available to do so. Whilst working at Dianthas I have had the opportunity to develop and strengthen my skills by completing my Level 2&3 Diploma in Business Administration. In my spare time I enjoy teaching and competing in majorette competitions, having won several trophies. I also like to think that I am the karaoke queen. My go to karaoke song is always Whitney Houston 'How will I know'.
Darren Hawes
My name is Darren, I have worked within a variety of positions and supported a number of different client groups within the Social Care and Restorative justice sector for over 11 years. More recently i have worked within training delivery for a little over 3 years having previously worked within internal training delivery for one of the largest social care agencies in the UK. My specialist skills lies predominately within Mental Health Services, ASD, Behaviours that Challenge and Communication. I am passionate about supporting other's to grow and develop within their roles by using my own experiences both good and bad to help other's progress.
Nicola Hickson
After qualifying as an NNEB is 1985, I worked within a variety of children's settings. With my passion for developing myself, I carried on building upon my own knowledge and skills. I achieved amongst other awards, Advanced Certificate in Child Care and Education, Higher National Diploma in Care Practice and CTLLS. During my time as a residential childcare officer, I realised that I would like to become a trainer, to support raising standards within the sector. It was then that I secured a job with a local training provider and completed my Assessor award and IQA award. I used my passion, experience and qualifications to move into the Health and Social Care area carrying out roles in assessment, teaching and quality assurance. I also held a position of Learning and Development Officer, arranging and delivering training to a large staff cohort. Supporting people to deliver high quality care – the care that people deserve is most rewarding.
Kimberley Mead
I joined Dianthas in January 2020 as a Health & Social Care Vocational Coach, I am very passionate about teaching, supporting and developing individuals to enable them to progress in their chosen career pathway. I have experience in a variety of adult care settings, with elderly being one of my favourites. Since leaving school Health and Social Care has always been a keen interest to me. The main aim as a health and social care coach is to ensure that learners are working in a safe environment and developing to their full potential, whilst developing the wider skills for life.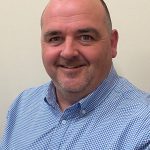 Andy Russell
I joined Dianthas in September 2017 as part of the team to develop the functional skills maths side of the Apprenticeship programme. Whilst at Dianthas I have become a qualified assessor and gained numerous certificates to enable me as a coach to develop my skills. I enjoy nothing more than preparing my learners for the exam and waiting for the results to come back in. Always developing new ways of teaching and being open to new ways to solve problems makes my work here at Dianthas an absolute pleasure, I get to meet some fantastic people and help them develop further with the maths qualification is an added bonus. When not working and if I can find the time and of course weather dependant you would find me enjoying a lovely round of golf. Not that I am any good at it but you can't beat the social side of it after a round.
Shannon Williams
I joined Dianthas in January 2021 as a Residential Childcare Vocational Coach. My role involves teaching and providing direct support to learners completing a diploma or an apprenticeship in Residential Childcare. My background experiences involve working with children and young people in a variety of educational and care settings. I am very passionate about inclusive practice and have a lot of direct experience working with Children and Young People with disabilities and Special Educational Needs. In 2014 I undertook a research project examining the critical identity of D/deaf people from a Disability Studies perspective. By completing this research study, it helped me to develop my own knowledge and skills in supporting the lives of disabled children and young people and to also understand the importance of teaching and learning. My main aim as a residential childcare coach is to help create a safer community and to support my learners to their full potential and ability.
Vocational Coach
Looking for a challenging yet rewarding career, helping to ensure that the future social care workforce are professional and working to a high standard. Part time and full time positions available with training available to further your career in education. Come and be part of a fantastic team. Contact us or click the link below.
Internal Verifier
Come and be part of our fantastic team. We currently have a vacancy for an IQA. Use our contact page to let us know you are interested in the vacancy or click on the link below. Part time or full time positions available. Come and be part of a great team.
Vocational Coach
Looking for a challenging yet rewarding career, helping to ensure that the future social care workforce are professional and working to a high standard. Part time and full time positions available with training available to further your career in education. Come and be part of a fantastic team. Contact us or click the link below.