Explore the knowledge, skills and behaviours expected of specific job roles in the health and social care sectors.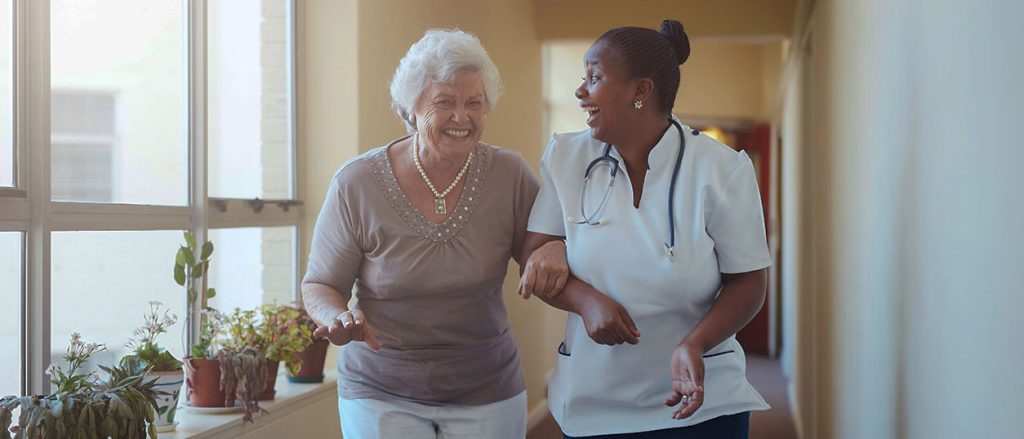 On completion of the Care Certificate training all attendees will have learnt the basic foundations that every Care Worker should possess.
The Care Certificate is not an accredited qualification but it is a requirement by the Care Quality Commission that all employee's working within the Care Sector have achieved the Care Certificate.
To ensure that all staff have the correct skill level, competencies and quality training The Care Certificate was created to ensure appropriate training, support and guidance for all new staff entering the sector. The Care Certificate is signed off by your employers Registered Manager when they believe you are safe to be left unsupervised in your job role.
We will support you to acquire and apply the knowledge requirements of the 15 standards into your working practice. Your employer will be kept informed of your progress and achievement and will be informed of any and all development needs identified through the Care Certificate training.
Understand your role
Your personal development
Duty of care
Equality and diversity
Work in a person-centred way
Communication
Privacy and dignity
Fluids and nutrition
The Care Certificate is delivered over 5 weeks with one full days training each week, 9:30 – 16:30 including refreshment breaks.
Refreshments included, hot/cold drinks and biscuits. Lunch will not be provided.
All new employees working or volunteering within the social care sector are required to obtain this award. To understand the standard at which all care should be delivered and undergo an assessment of the skills learnt on this course. 
Awareness of:

Mental health
Dementia
Learning disability

Safeguarding Adults
Safeguarding Children
Basic Life Support
Health and Safety
Handling information
Infection prevention and control
See our complete range of courses