Delivering Apprenticeships in Social Care, Dianthas aims to
Professionalise social care standing and reputation within society through high-quality education and training.
We Deliver Training and Courses
Helping You Develop in Your Profession
Unleash your potential with Dianthas. We help individuals achieve their personal and professional goals and organisations to achieve growth and become a place where their people can flourish.
Apprenticeships
From starting your career in social care all the way up to running your own company
Courses
A list of courses we deliver in all aspects of Social Care, tailored to your company's needs
Employers
Enhance your workforce through Apprenticeships and bespoke training courses
Learners
A page of useful links and content for support whilst on programme
What our Learners are saying..
I felt that the training course was delivered to a high and professional standard, It covered all areas of importance and relevance to the care sector. The staff were very supportive and were very approachable at all times and would highly recommend this course to future students who wish to work in the care sector.
Mike Fleming
Options for Supported Living
...The thought of presenting a power point in front of people made me want to drop out of the course due to the anxiety I was feeling over it, her patience and support really made a difference and I wouldn't of been able to complete this without her. I have learnt a lot from Kimberley and I am really thankful to of had her as a tutor.
Jade Wellbelove
Apollo Care Liverpool ( Adult Care Worker Apprenticeship Level 2)
The coaches are brilliant, they are very supportive and flexible, as I am working they arrange a time that is suitable for me. Additionally, what I like about the Apprenticeship is that it expanded the knowledge and skulls that I have already acquired.
Liezel Gaborno
Mersey Care Julie Ann ( lead Adult Care Apprenticeship Level 3 )
...I can honestly say that without the support and guidance, I don't think I would have completed my course and I would have given up; Graduated with a Distinction.
Caron Hughes
Support at Home ( Lead Adult Care Apprenticeship Level 3)
... I had to do my functional skills, so I had regular sessions which were great as that did involve going to a classroom/office to have tuition and this supported me well The course has helped me all around in many ways...
Kevin Bell
Options for Supprted Living (lead Adult Care worker Apprenticeship Level 3)
Lots of sector experience and not as scary as they all look. 
Mandy Connick
Mandy has worked in the health and social care sector for over 30 years and made it a mission to improve services and the training needs of new and existing care workers...
Leah-Jane Foster
Leah-Jane has worked for Dianthas since 2013 and has taken on numerous roles and responsibilities. Leah-Jane is responsible for all of our administration...
Lynne Holmes
Lynne has worked for Dianthas since 2018 and has a great deal of knowledge in the training sector and delivering health and social care training. Lynne is one of our...
Kimberley Mead
Kimberley has worked for Dianthas since January 2020. Kim is one our Vocational Coaches and has a lot of experience within the Health and Social care sector...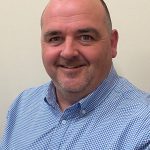 Andy Russell
Andy has worked for Dianthas since 2017 and is our dedicated maths support, Andy works alongside Vocational Coaches with the functional skills side of the...
Darren Hawes
Darren has worked for Dianthas since March 2021. Darren is one of our Vocational Coaches and has a lot of experience in the health and social care sector...
Katie Miller
Katie has worked for Dianthas since 2014. Katie is part of the Administration team. Katie has obtained her level 3 apprenticeship whilst working here which has...
Vacancies
We currently have a couple of vacancies within our team. To find out more click on the learn more link below.
Shannon Williams
Shannon has worked for Dianthas since January 2021. Shannon is one of our residential childcare vocational coaches and has a lot of experience within this sector...
Dianthas Vision 2021 - 2025
By 2025 we aim to be the provider of choice for employers and apprentices looking for high-quality education and training in social care. 
As well as:
Develop high-quality standards, expectations and capabilities in all staff and services.

Deliver outstanding teaching and learning and assessment that is rigorously scrutinised by governors and external quality audits.

  

Have educated employers, apprentices and society on their understanding of apprenticeships and the value they provide to organisations.

Deliver outstanding apprentice provision in all regions we work in.

 

Increase the numbers of employers and apprentices we are delivering to.

Increase the reputation and professional status of social care to apprentices, society and communities.

Work to support the economic recovery of our communities and society.

C

ontinue to increase the number of apprentices achieving distinction grades in endpoint assessment.

Develop high expectations within our learners and apprentices and celebrate achievements.

 

Build financial resilience by extending services and regions we currently deliver to.

Develop apprentices

to obtain well-defined knowledge, skills and behaviours to enable them to be informed, well-rounded and capable practitioners.

 

Develop apprentices who are resilient, confident and prepared for the next steps in their personal and professional development.

Develop learners who will be competent role models and champions for social care.

Develop learners who will understand the complex roles and responsibilities of social care and its value to the wider community.

Develop learners who are self-motivated and have a passion for lifelong learning.

Promote equality, diversity and inclusion in every aspect of our provision.

Develop the digital capability of services, staff and apprentices.

E

xtending environmental sustainability by reducing further our carbon footprint in all aspects of delivery.
Our values are as much based on our personality and characteristics as it is on how we want to be seen by employer, apprentices and key stakeholders.
Honest we have created a culture whereby all staff, employers and apprentices feel empowered to be honest in all aspects of their development, expectations and experiences.
Respect we have created a culture whereby everyone feels respected and is deeply embedded in all aspects of provision.
Self-Belief we promote and value the development of self-worth by creating an environment of can-do that encourages people to see beyond their doubts and other people's perceptions and expectations.
Professional we ensure all social care workers understand the professional nature and status that these roles and priorities demand. Supporting learners to understand that the roles required are vitally important, extremely clinical, technical, always complex and highly professional.
We will deliver our Vision by:
Inspiring staff to be innovative and confident in the learning and development they deliver.
Embedding innovation and teamwork in all aspects of our provision.
Working with employers, key stakeholders, learners and government to professionalise social care.
Develop strong effective governance and systems to ensure leaders and managers retain clarity and vision through support and challenge.
Enhancing the use of digital technology to enhance teaching learning and assessment.
Continuing to extend high-quality services, facilities, resources and infrastructure to meet the needs of service provision.
Providing links to other institutions to widen the approach for information advice and guidance.
Continuing to develop links and partnerships with stakeholders to promote and widen the opportunities and avenues to customers.
Incorporating all recommendations and strategies set by the government to enhance apprenticeships, social care and lifelong learning.
Continuing to emulate high professional standards in all aspects of our services.
Start your Apprenticeship today!
Contact our friendly and professional team